Happy Winter as daylight grows longer! Welcoming in the new year!
Our biggest news is Earth Day 2017: April 15.
(See our flyer below)
The rains are bringing an abundance of beautiful new cool weather crops of kale, cabbage, broccoli, spicy greens and arugula along with herbs such as dill and cilantro.  The fruit trees in the orchard are thriving and the chorus of different varieties of frogs is a joy to the ear each day now.
What's New?
On the Farm:
The farm stand is always open every day.  It's an honor stand so you just put your money in the slot. Chickens have slowed down with the change of seasons so we are only getting an average of 8-9 of fresh brown eggs a day.  The demand is huge for the delicious eggs- so put your order in so we can save some for you.
A favorite is our winter squash- So Sweet and So Versatile:  classic Butternut, Red Kuri (our favorite-made fabulous pie for Christmas dinner), Kabocha (super sweet like the other varieties) and Delicata (so diverse)-you can eat the skin- so stir-fy, pasta, stuffed, any way you can imagine.   Delicious recipes are at the stand for you to try.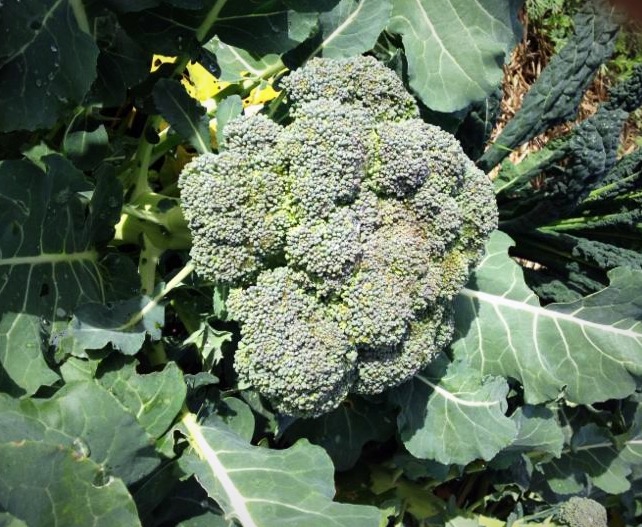 We also have lemons, kale, chard, broccoli, cabbage and herbs; cilantro, dill, sage, rosemary, thyme & oregano, but we don't put them out as sales have slowed with the rains.  We can also prepare a veggie box for you with any of the veggies, herbs, and edible flowers we have this season. Just call us (481-9205) and we can pick you whatever you'd like. All are certified organic from the farm.  Take Huasna Rd. and follow the signs:
Organic Farm Stand.
At Ruth's Herbal Remedies:
Lots of great products for seasonal blues:  Flu Fighter and Flu F for Kids tinctures really aid in combating early symptoms of a cold or the flu.  Also Anxiety Ease and Cough Capture tinctures for those seasonal blues and Breathe Balm (an organic alternative to Vic's Vapor Rub) great for babies and children.
Ruth's Herbal Remedies will have a booth at:
Art in the Park-Dinosaur Caves Park in Shell Beach:  Yay, we are approved by the City of Pismo Beach to once again hold our event from May to November.  The 1st event of the year is May 7 from 10-5.
Hope to see you locals at one or all of these events!
Events & Classes at the Retreat Center
Weekly classes begin the week of January 16, 2017:
Hatha Yoga with Nicole Chanley
Tuesday afternoons – 5:30 – 6:45. Only $12 a class!
About Gentle Hatha: This yoga class takes the push out of your day, using slow movement and breathing to gently energize muscles and joints. We will then dive into a relaxed series of grounding postures leaving the body stretched and refreshed. Classes will also offer opportunities for deeper breathing exercises and meditation.
Men's Yoga & Meditation Monday with Ken G.: 
Class Schedule:
01/16 – Introduction (The Basics)
01/23 – Breath Workshop
01/30 – Sun Salutation
02/06 – Vinyasa
02/13 – Kundalini
02/20 – Kriya Yoga
02/27 – Meditation
All experience levels welcome (no one left behind!) This class is designed for all those looking to learn and experience yoga and meditation in a more in depth way, while still having lots of fun! Classes are in sequential order. It is recommended to attend each of them in the order as they are instructed. This will help to build a solid foundation of core yogic principles and  meditation techniques that will help to stay focused on the path of knowing one's true self and our connection with the Divine…Truth & Love ❤️
Message from Instructor
Welcome to Men's Yoga & Meditation! I am your host/instructor/guide, Ken G. If you are ready, then let's take that first (or next) big step towards achieving a healthier, more vibrant, honest and loving life! My intention with these classes is to help you achieve a deeper state of awareness, to experience your own healing at the soul level and to become one with the Divine. I am here to help guide you more fully to the source of your own wisdom and to co-create the most rewarding life possible through the fulfillment of your own soul's purest desires and passions. Thank you for your dedication to becoming the positive change you wish to see in this magical world, of which we are all a crucial part of. "May the long time sun shine upon you, all love surround you, and the pure light within you guide your way on."
Hatha Women's Yoga with Bridgette Dice
Wednesday afternoons-6pm-7:30pm
Connect with the divine feminine and your sister hood.
Relaxing, rejuvenating and healing yoga practice.
Restorative Yoga with Bridgette Dice
Thursday afternoons- class 4:30-5:45 pm
Peaceful yoga using props and gentle movement and positions;  all levels and ages welcome from beginner to long time yogis!
About Bridgette Dice
Bridgette started teaching yoga because she wanted to share all the beautiful gifts yoga has to offer.
Bridgette's classes are peaceful, playful practices of Hatha yoga.  Classes help students find a deeper understanding of their own selves and how a gentle yoga practice can bring peace into the busy life. De-stress. Relax! Live happily! Some classes end with a light snack and herbal tea.
Meditation and Devotional Chant with Ann Kathleen
Every third Thurs of the month from 6:00-7:30
Upcoming Dates: Jan 19th, Feb 16th and March 16th.
Join Ann Kathleen as she leads an evening of Meditation and Chant. She will choose an inspiring book to read from to start the evening usually one of her favorite teachers. Then a 20 minute silent meditation will follow. And then she will begin an hour of devotional chanting while she plays the harmonium.  Other guest musicians will be present from time to time! $12.00 exchange | More about 
Ann Kathleen
Upcoming Events:
Our 3rd Annual Earth Day is happening on the farm!  YEAH!
More activities for kids, more yoga, more local non-profits, more music and more community!
Ruth's Herbal Remedies can be found at:
The Secret Garden
Downtown
740 Higuera St, San Luis Obispo
The Halcyon Store
Halcyon Rd in Arroyo Grande
Essence Massage Therapy & Wellness 
Lisa Brand, LMT
By Contacting Ruth
Directly at
805-481-9205
On our website:
$5 off Promotion

 

Mention the newsletter to get $5 off your next purchase from Ruth's Herbal Remedies!
About Ruth's Herbal Remedies
Ruth's Handcrafted Herbal Remedies is a line of products made from certified organic ingredients, all-natural plant extracts, carrier oils, and essential oils. All the ingredients have been hand-selected from known reputable sources. Each product is made by hand to create natural healing formulas.